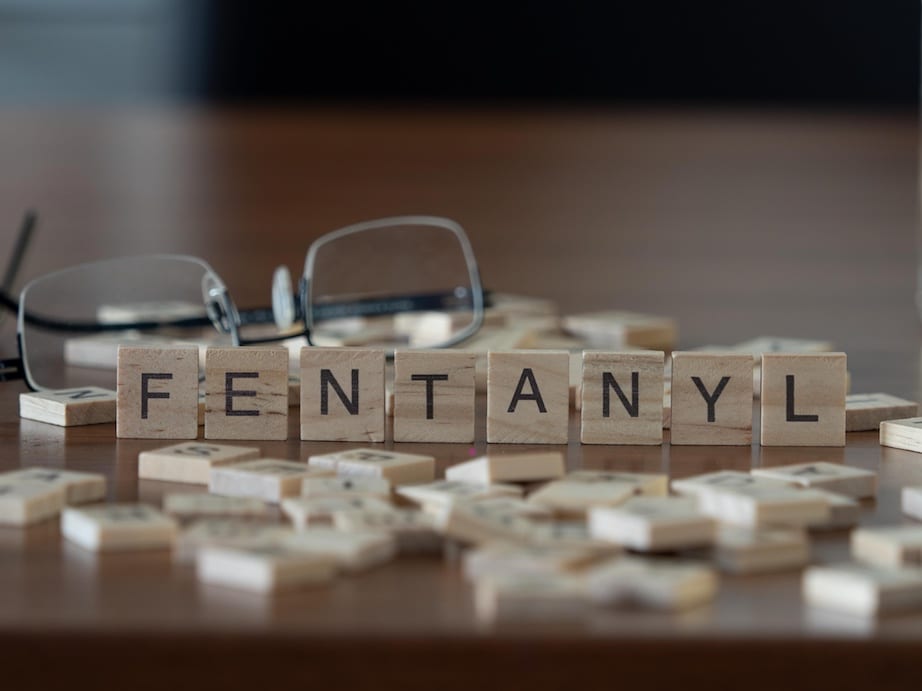 Understanding Fentanyl Addiction
Fentanyl is a synthetic opioid and prescription medicine used for the rapid treatment of intense pain usually within hospital settings. It is extremely potent and generally only given to patients with terminal cancer or that are undergoing a major surgery. In some cases, it may be used for other patients who have a tolerance for weaker opioids.
While fentanyl is intended only for medical use, one of its potential side effects is to create a euphoric high. For this reason, it is frequently abused in illegal situations as a dangerous recreational drug. Because of its potency, it is extremely addictive and in turn presents a high risk for overdose. When considered for recreational use, it is typically compared with the infamous drug heroin, which is less potent.
A fentanyl addiction can easily destroy a person's life if left untreated. With long-term use the drug can alter behavior, cause permanent damage to the body and even lead to death. Due to how addictive it is, attempting to quit without proper help can prove difficult and dangerous as well.
If you or someone you know is suffering from an addiction to fentanyl it is crucial to contact a rehab facility immediately. There the individual will be able to tackle their illness head-on, learning healthy coping mechanisms to confront future cravings and impulses to use. Simply, the sooner treatment begins, the better the chance for a life…recovered.
What is Fentanyl?
As a synthetic opioid, fentanyl is in a class of drugs that have become one of the most abused around the world. In the medical world, it is valued for its rapid acting and powerful pain-relieving effects, and leaves the user feeling both mentally and physically numb. On the streets, it is prized for its ability to deliver a pleasurable high stronger than other opioid options. For comparison, fentanyl is 100 times stronger than morphine and 50 times stronger than heroin, two other dangerous opioids.
In the United States, the original fentanyl brand Sublimaze made its debut in the 1960s, where, just like today, it was intended to be used to combat pain in medical instances such as surgery. Its addictive properties were so great that by 1970, the United States government classified it as a Schedule II controlled substance. Drugs placed in this category are recognized for having an important use in medicine while also presenting a strong risk for addiction, if used improperly. In every case, drugs from this category should be treated with caution and only used under strict guidelines from a doctor to minimize risk.
In a hospital, fentanyl is usually administered as a patch which is applied to the skin, but in some cases, it may be given in the form of an injection, spray, or as a lollipop. Often, the lollipop is used for children in need of surgery to avoid giving them as strong a dose.
Illegal fentanyl can be harder to spot, but it is most commonly found in the same forms or as a powder. When used as a powder, it may be smoked, swallowed, snorted, or mixed with water for intravenous use.
Brand Names and Street Names
While fentanyl is sometimes referred to by its true name, it has a range of brand names and street names that are used in its place. Naturally, the brand names are used mainly in legal circumstances while the street names are for illicit use.
The most recognizable names and their forms for legal fentanyl produced by pharmaceutical companies include:
Abstral (tablet)

Actiq (lollipop)

Duragesic (patch)
Fentora (tablet)

Lazanda (nasal spray)

Subsys (oral spray)
In illegal circumstances, drug dealers and users use nicknames to refer to fentanyl so they may interact without drawing attention from authorities or family members. While some drugs have nicknames that are easier to spot because they have clear correlations to the appearance or effects of their respective drug, fentanyl's names are tricky and present no obvious connection.
A list of common street names for fentanyl may include:
Apache (sometimes spelled apace)

Cash

China Girl

China White

Dance Fever

Friend
Goodfella

Great Bear

Jackpot

Murder 8

TNT

Tango
It is important to keep in mind that this list is constantly evolving as certain nicknames become more recognized.
How Addictive is Fentanyl?
If used improperly, fentanyl presents a high risk of addiction. As a painkiller, individuals can become psychologically addicted to fentanyl as well as physically. This occurs when a person uses fentanyl as a coping mechanism for pain or other reasons, even when the situation does not warrant it. This is a particularly great risk for people who have a low pain tolerance or struggle already with unhealthy coping mechanisms.
The physical addiction occurs as a result of the endorphins, such as dopamine, which are released when fentanyl is taken. This release creates the euphoric high that is desired in recreational use. Although these endorphins exist naturally within the body, the amount released during fentanyl use is far greater. As use continues, the body adapts itself to these higher amounts of endorphins requiring the individual to use larger quantities for the same result. When this happens, it is said that the body has developed a tolerance for the drug.
After a tolerance has formed, the potential for addiction drastically increases because the user is more likely to take dangerous amounts of fentanyl. The more they take, the higher the risk of dependence and addiction. When this happens, the mind has been rewired to view taking the drug not as a choice, but rather as an act of survival. This has to do with how the body adapts itself to the increased endorphins, as well as symptoms of withdrawal such as anxiety, tremors and nausea when the substance is removed from the body.
Due to how potent fentanyl is, an addiction can form in a rapid amount of time. In some cases, it may begin to develop even after initial use. Furthermore, the longer the addiction lasts, the more difficult and dangerous it is for a user to quit without professional help.
Symptoms of Fentanyl Use
While the expected effects of fentanyl are pain relief, and in recreational circumstances, the euphoric high, it has a wide variety of other side effects that users often do not consider. For patients following their doctor's instructions, the risk is minimal in comparison to cases of abuse. For recreational users, fentanyl can have dangerous side effects, and at later stages of abuse, cause permanent damage to the body.
Knowing these symptoms is useful for spotting a fentanyl addiction. Some of the most common ones to watch for include:
Itching

Dizziness or lightheadedness

Slurred speech

Nausea

Fatigue

Difficulty breathing

Irregular heartbeat
Skin problems like hives

Drowsiness

Loss of consciousness

Weight loss

Confusion

Seizures

Respiratory arrest (breathing stops)
In addition to watching for the side effects of the drug, addicts may also display different behavioral changes that point to their abuse. A few frequent changes to watch out for are:
Using fentanyl to get high rather than to relieve pain

Increasing doses beyond what is prescribed

Neglecting responsibilities to get high
Engaging in suspicious or illegal activities (theft, lying about usage, switching doctors)

Changing social circles

Stealing or borrowing money to cover sudden financial troubles
Demographics and Statistics of Fentanyl Addiction
To develop a better understanding of fentanyl abuse, it can be useful to look at statistics regarding it and other opioids. This is valuable because it shows a larger picture of how addictive they are and how they are impacting society. A few of these include:
Based on CDC studies, there has been a steady rise in opioid overdoses since 1999

In 2017, there were over 70,200 opioid overdose deaths, 28,400 of which were from fentanyl

From 2016 onward there has been a sharp increase in the number of men overdosing (rough 10,000 more than previous years)

Fentanyl is 50 times stronger than heroin and 100 times stronger than morphine

For an addict, withdrawal symptoms usually take effect between 12 to 30 hours after the last dose

Withdrawal typically lasts for about a week, but may be longer depending on the severity of the addiction
Fentanyl Addiction Treatment and the Road to Recovery
The process for addressing a fentanyl addiction at a professional rehab center is roughly the same as dealing with other opioids like heroin or codeine. Because fentanyl is notorious for being a leading cause of fatal overdose, it is vital to seek help immediately for a substance use disorder.
The process for helping a patient break free from their fentanyl addiction can involve several levels of care, varying for each individual. Typically, treatment begins with a process known as detoxification, otherwise known as detox. While in detox, all addictive substances are slowly removed from the body under medical and clinical supervision. It is essential to undergo this step in a medical setting, as licensed physicians can properly mitigate potential withdrawal symptoms with the use of interventions, such as medication and therapy. It is never recommended to detox "cold turkey" as specific side effects have proven to be extremely dangerous.
After a patient has successfully completed detoxification, they can begin the transition into residential treatment, where the bulk of clinical therapy takes place. This step of treatment is essential to ongoing recovery success because it allows the patient to address underlying causes of their addiction, as well as negative thinking and behavioral patterns that may influence their disease. Additionally, clinicians will work closely with the patient to develop healthy coping mechanisms to combat future cravings and potential obstacles in recovery. Before the individual leaves treatment, they will have a comprehensive aftercare plan tailored to fit their specific needs. This can include additional therapy, extended care options, family therapy, vocational support, co-occurring disorder treatment and integration into local recovery support groups.
Getting Help for a Fentanyl Addiction Today
If you suspect yourself or a loved one of Fentanyl addiction, it is time to get the help you need and deserve.
At Brookdale, our team of professionals have the knowledge and experience needed to help you begin your life…recovered. Here, we will work tirelessly to construct the individualized treatment plans that are most conducive to YOUR journey. Before you leave us, you will know that you were cared for in the most compassionate way possible, always having a place to turn for support and guidance.
To begin your journey to recovery call Brookdale today at 855-575-1292.